New article and some support from a friend
A new article went live on the Vancouver Jewish Independent's webpage on Friday:
Looking for new Jewish ideas
I admit that I was distracted by the U.S. political drama around the Supreme Court, as were many others. Then a friend of ours who works for United Way sent along
this very helpful resource.
If you've been struggling with the sexual assault issues brought up by the recent US Supreme Court nomination, you're not alone. This link will give you more info, along with a way to get support if you've been sorting through difficult stuff as a result of this political situation.
Finally, a funny note about
my new sweater design.
I maybe didn't publicize it enough, or maybe not that many people knit sweaters for kids? I don't know. Anyhow, so far, I think two people have "favorited" the design on Ravelry. That's all...and that's despite some really kind efforts to share the pattern on my behalf by others!
Meanwhile, folks have bought these three patterns in the last couple of days:
The Knitted Curtain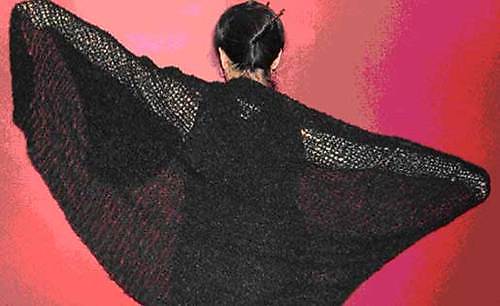 (It's a) Boucle Wrap
I admit, I've been writing and designing for a long while now (15 years?) and marketing new patterns still remains a mystery to me! However, I'm always grateful when someone shows interest and buys my work. (Any of my work is fine, really!) Thank you...and happy Canadian Thanksgiving!
Labels: downloadable patterns, Freestyle Super, getting help, It's a Boucle Wrap, Jewish Independent, knitted curtain, scarf cowl, United Way, writer's life